Travel Guide
The 10 best driving routes in the United States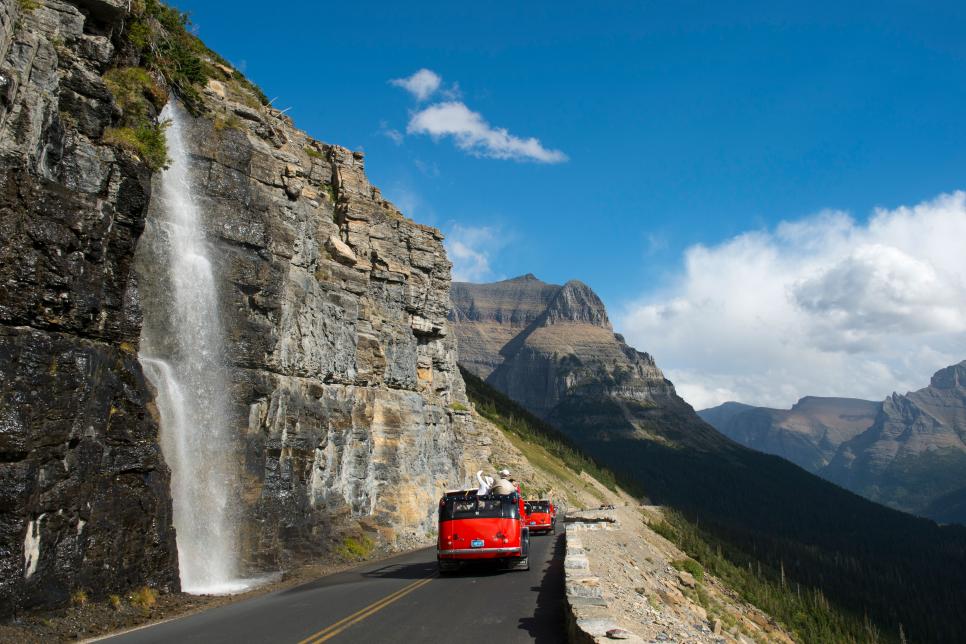 The United States is a huge country with many places to visit. It has 52 states full of incredible cities, deserts, mountains, valleys, canyons… Every corner to discover is fascinating. And how about traveling some of its most popular routes or some little known by car? Thousands of kilometers ahead, without rushing… It doesn't sound bad at all. Who has not dreamed of doing a roadtrip along Route 66 or along the West Coast?
There are so many routes to do, that it is difficult to choose between so many, but here are my favorite routes. Some I have done, some I have only done a section and some I have pending, studied in detail to enjoy them shortly.
In this post I tell you about the 10 driving routes in the United States that you will love and that you will surely want to do. Let's get some inspiration!
1. Route 66
If we talk about Road Trip through the United States, the first route that comes to mind is Route 66. A classic that has been the protagonist of many books, movies and songs.
This highway was opened in 1926 to connect Chicago and Santa Monica beach in California. Crossing a total of 8 states along more than 3,900 kilometers.
The 8 states it runs through are Missouri, Kansas, Oklahoma, Texas, New Mexico, and Arizona .
If you are thinking of doing this route you should take into account about 10 or 12 days.
If you do Route 66, don't miss these places: Route 66 Start Sign, Cadillac Ranch, Ed Galloway's Totem Pole Park, The Painted Desert, Delgadillo's Snow Cap Drive-In, Shea's Gas Station Museum, Lou Mitchell's, Wigwam Motel and the Santa Monica Pier. But I explain it much better in the post:
2. Going-to-the-Sun Road
This route is not as long as the previous one. It is a long mountain road of a hundred kilometers in the northeast of the state of Montana , where you can enjoy a natural wonder as spectacular as Glacier National Park . The variety of fauna and flora will leave you speechless. Also, get ready to meet sheep, goats and all kinds of animals.
It is a route that closes in winter, with the first snowfalls that begin to block the road and it does not open until spring. Be well informed of the weather conditions.
Bicycle lovers, without a doubt, this is an opportunity to travel one of the most beautiful routes in Montana with your bike.
3. West Coast
The road trip along the West Coast is also one of the most popular driving routes in the United States. The stops you cannot miss on the West Coast Road Trip are Los Angeles, San Francisco, Las Vegas and national parks such as the Grand Canyon, Yosemite, Monument Valley or Antelope Canyon. Although there are many more places, and I recommend that if you want to do it, do not miss my articles on California . Where I tell you in detail all the most beautiful places in this state.
You can concentrate only on doing the route along the west coast in California and add some destination in Nevada. Although if you have time I advise you to do the route from Seattle to San Diego. It is a very complete route and if you want to see everything, it is a minimum of two to three weeks.
4. California State Route 1
If you don't have that much time to do the entire West Coast route, the California route is one of the most beautiful.
This highway crosses the state of California along the Pacific coast for a total of 1,055 kilometers.  The southernmost point of the highway is in Orange County and the northernmost point is in Mendocino County.
If you decide to tour it , start with San Francisco and don't miss the following stops; San Jose, Santa Cruz, Monterey, Bixby Creek Bridge, Big Sur, Morro Bay, San Simeon, Santa Barbara, Ventura, Malibu, Los Angeles, and San Diego.
5. Overseas Highway, Florida Keys Highway
The Florida Keys Highway ( Overseas Highway ) links the mainland with Key Largo, Islamorada, Marathon, Big Pine Key and Key West , passing through hundreds of islets located south of the Florida peninsula. The highway has a total of 180 kilometers and is a good excursion if you travel to Miami.
Don't miss No Name Pub (Big Pine Key), Veteran's Memorial Park, Seven Mile Bridge, Bahia Honda State Park, Old Bahia Honda Bridge and enjoy the beautiful sunsets every day. In Key West, you can visit Duval Street, Southernmost Point Buoy (the southernmost point in the United States), the Ernest Hemingway House, and Mallory Plaza.
6. Antelope Valley Freeway
The Antelope Valley Freeway is the southern portion of Route 14 in California. It is a piece that is not usually the "typical" and when you get here you are amazed by the landscape. The Mojave desert is one of the most beautiful landscapes to see in this area. The desert is huge and you can visit it on different routes. But the Antepole Valley has something very special. The best time to visit is in spring when the valley turns orange thanks to the poppy flowers.
7. Anchorage to Valdez, Alaska
The journey from Anchorage to Valdez, which begins on Alaska Route 1 and continues on Route 4 , passes through prehistoric glaciers, wild mountains over 4 thousand meters high and through landscapes that seem from another world.
This highway that crosses a part of Alaska is about 500 kilometers long. A perfect trip for all those who love nature and want an unusual and popular route.
8. Great River Road
This route follows the course of the Mississippi River, passing through beautiful landscapes, up and down hills, marveling at the Iowa canyon to its delta in New Orleans.
It is a very long route, which crosses 10 states; Minnesota, Wisconsin, Iowa, Illinois, Missouri, Kentucky, Tennessee, Arkansas, Mississippi, and Louisiana. And it has a length of 3,765 kilometers.
9. Hill Country Hideaways, Texas
If you fancy a more western landscape, the one you imagine when you think of cowboy movies, your route is this; Hill Country Hideaways.
Here you will find deep canyons, rivers, hills and meadows full of flowers.
A great experience is to ride the road trip spending the night in ranches that offer guest rooms or small bed and breakfasts.
Includes stops in some of the cities of Texas to complete your trip; Houston, Dallas, San Antonio, Austin, El Paso.