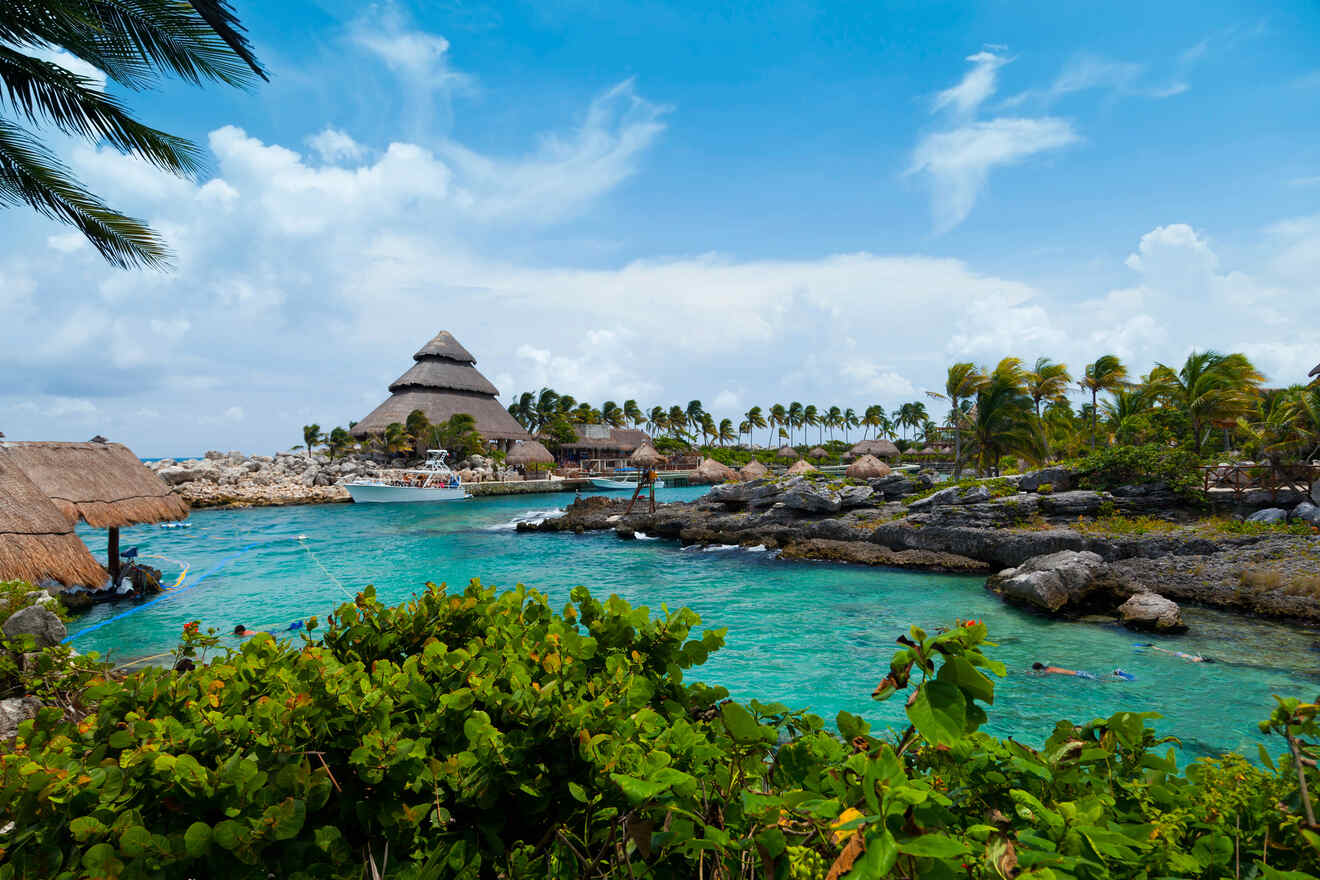 So you are thinking of traveling to Riviera Maya ? Without a doubt, when we all think of the Riviera Maya, large resorts with the all-inclusive bracelet come to mind. But in this post I will tell you about the best areas to stay in Riviera Maya and I will also talk about all kinds of accommodations; from small boutique hotels to resorts. Staying in the Riviera Maya is much cheaper than we can imagine, so keep reading and I'll tell you all the accommodation options in the Riviera Maya.
1. Accommodations in Playa del Carmen
One of the best options to stay in Riviera Maya is Playa del Carmen. Although more touristy and crowded, Playa del Carmen offers all kinds of accommodation, from pensions to 5 * hotels, some with only accommodation, some even with the all-inclusive.
I have traveled to Riviera Maya twice, one of them I stayed in a resort on the outskirts of Playa del Carmen (about 30 minutes) and the resort was great, but if we wanted to go out we had to take a taxi… It was isolated and although it had its own beach space for hotel guests, it was a bit inconvenient for us not to be able to go outside and walk. If or if we had to take a car/taxi first.
The second time, on this last trip that we have spent 5 weeks touring various parts of the country, we have stayed in the center of Playa del Carmen. What a change! The hotel was also a 5-star hotel, only for adults, but being small and centrally located, it was very cheap
Best Hotel to stay in Playa del Carmen:
The Reef 28 – Adults Only 5*
Hotel Xcaret Mexico – All Parks & Tours / All Inclusive 5*
2.Tulum
One of the areas that I liked the most when I was going around the Riviera Maya and getting to know each place was Tulum. In Tulum apart from being the archaeological zone there are beautiful beaches and a very quiet town. There are quite a few things to do in Tulum and honestly, if I had to go back to the Riviera Maya, I would stay in this area. It is quieter than Playa del Carmen, perfect to visit it by bicycle and enjoy the area.
In Tulum you can find hotels of all types, from Glamping to 5* hotels.
Great options to stay in Tulum:
Maria Del Mar Tulum – Adults Only 4*
Hotel Ma'xanab Tulum 5*
Little Blue Hotel 4*
Hotel Bard 5*
3. Akumal
Another area of ​​the Riviera Maya where you will find hotels of all types is Akumal. Those on the beach are resorts, generally all inclusive. Large resort-style hotels predominate on the beachfront, however, on the second line or very close to the beach there are also lower-class hotels, glamping, private villas…
Great options to stay in Akumal:
TRS Yucatan Hotel – Adults Only 5*
Akumal Nature Glamping
4. Puerto Morelos
Although the "town" of Puerto Morelos does not have as much charm as Playa del Carmen, it is a good area where you will find bars, restaurants, shops… and various services as well as activities.
Large resorts and hotels are located in the surrounding area, usually on the beach. The beaches in this area are just as beautiful. It's Riviera Maya!
Great options to stay in Puerto Morelos:
5 start hotel Breathless Riviera Cancun Resort & Spa – Adults Only
4 start hotel Casa del Puerto by MIJ – Beachfront Hotel
Does the area where you stay matter much?
In general, the entire Riviera Maya is calm and safe. It is a very touristy area and there are usually never any problems. You can even rent a car to explore it .
All tours usually have the transport service included with hotel pick-up, so if you prefer to choose this option you will not have a problem with moving around the area.
So if you're wondering if it matters where you stay, it doesn't. It does not matter. The area is well connected by roads and a highway. You can rent a car and choose tours that pick you up at the hotel.
If you are one of those who prefers to go out from the hotel and walk around, the best option is downtown Playa del Carmen , so without having to take the car you can have everything; shops, restaurants… If you are looking for tranquility, I personally believe that Tulum is the quietest area to stay, especially if you choose a smaller hotel and not a resort.
I hope this article has helped you find an area to stay and a hotel that suits what you are looking for. If not, here are a few links for you to keep looking.